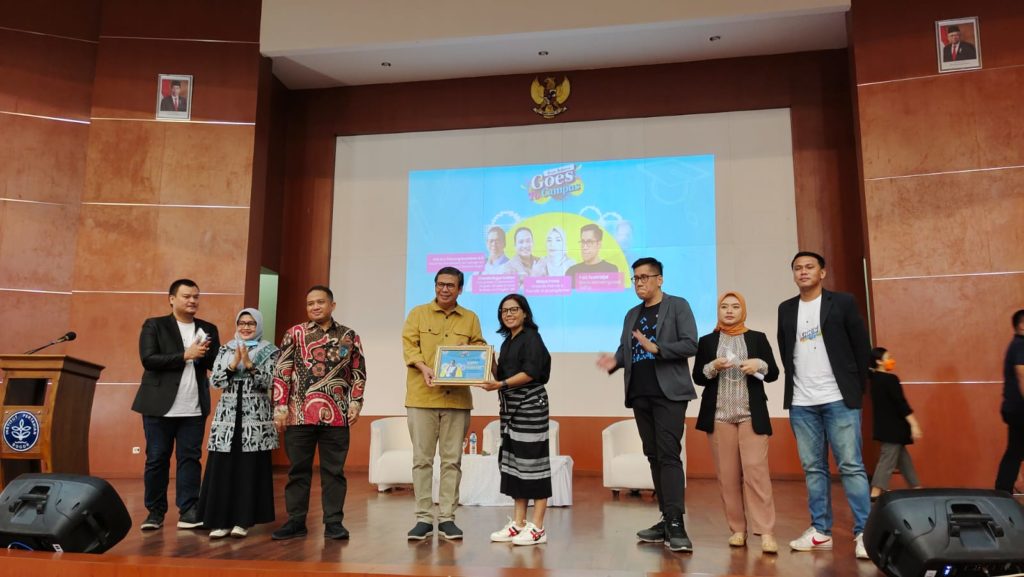 "Bisnis Indonesia Goes to Kampus" dilaksanakan di Auditorium FEM Kamis, 29 September 2022 yang dihadiri sekitar 300 orang mahasiswa. Materi yang diberikan mencakup : (1) Jago Atur Keuangan di Usia 20an, Mapan di Masa Depan; (2) Membangun Kewirausahaan Berbasis Kampus; dan (3) Dari Dapur Redaksi.
Acara diawali dengan sambutan dari Pemimpin Redaksi Bisnis Indonesia Maria Y Benyamin dan Dekan FEM IPB University Prof.Dr.R.Nunung Nuryartono, M.Si. Tujuani dilaksanakan acara tersebut salah satunya dalam rangka literasi keuangan bagi para milenials dan Gen Z. Dalam penjelasannya, Widya Prima Financial Planner & Founder of @uangplanner menyampaikan ada 7 tahapan dalam mencapai kebebasan finansial yakni Financial Dependency, Financial Solvency, Financial Stability, Financial Security, Financial Independence, Financial Freedom, dan Financial Abundance. Dalam acara tersebut dilakukan juga lomba Vlog terkait acara serta foto bersama dari semua peserta dan pembicara.
Semoga dengan dilaksanakannya acara tersebut pengetahuan dan pemahaman para millenials dan Gen Z terkait literasi keuangan semakin meningkat.